The Kauai Chronicles- Part 5
Jan 11, 2020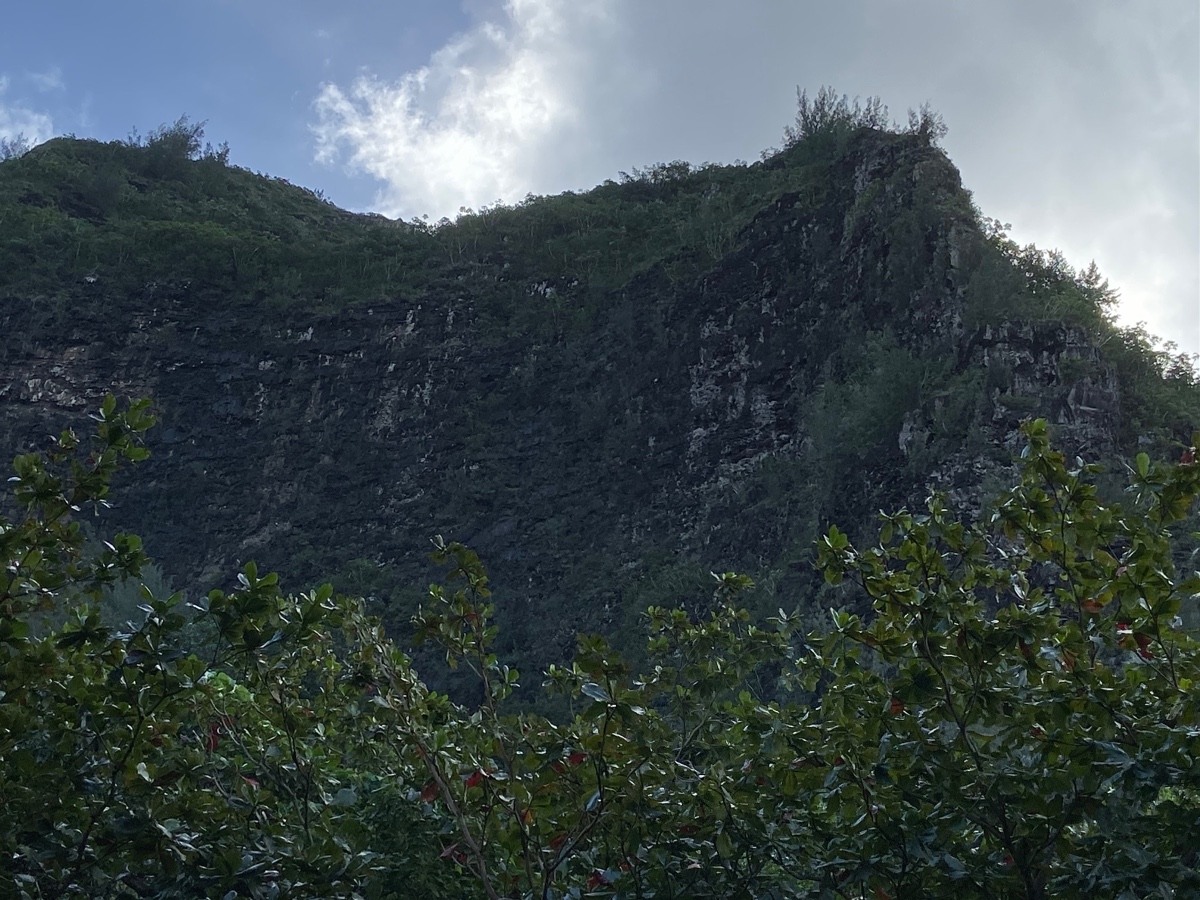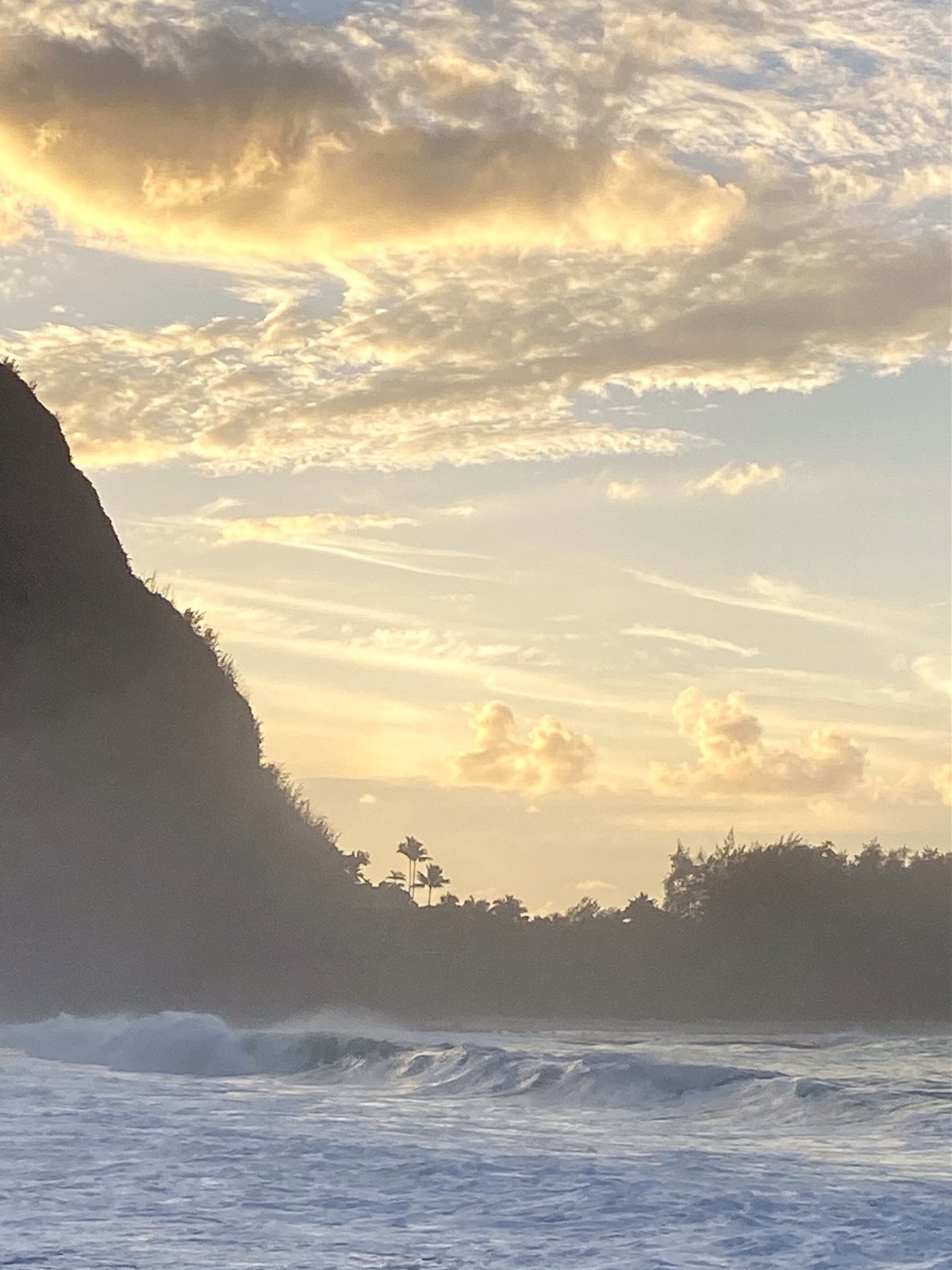 To Road's End and Back.
Sitting on the sand at Ke'e Beach I reclined back on my elbows , my gaze resting on the headlands and the crashing surf beyond Mt. Makana and the Napali Coast and took in the dramatic scene for a minute then, I looked to my left towards the parking lot where the road ends , I made way up the gradual slope up to the park area looking for the Kalalau trailhead to the Napali Coast. Although I had planned on going up a short way up the trail to take photos of the coast , I was prohibited from going on the trail since I had not acquired the necessary permit. I nevertheless remained undaunted and instead spent time taking photos on the trailhead and Ke'e Beach.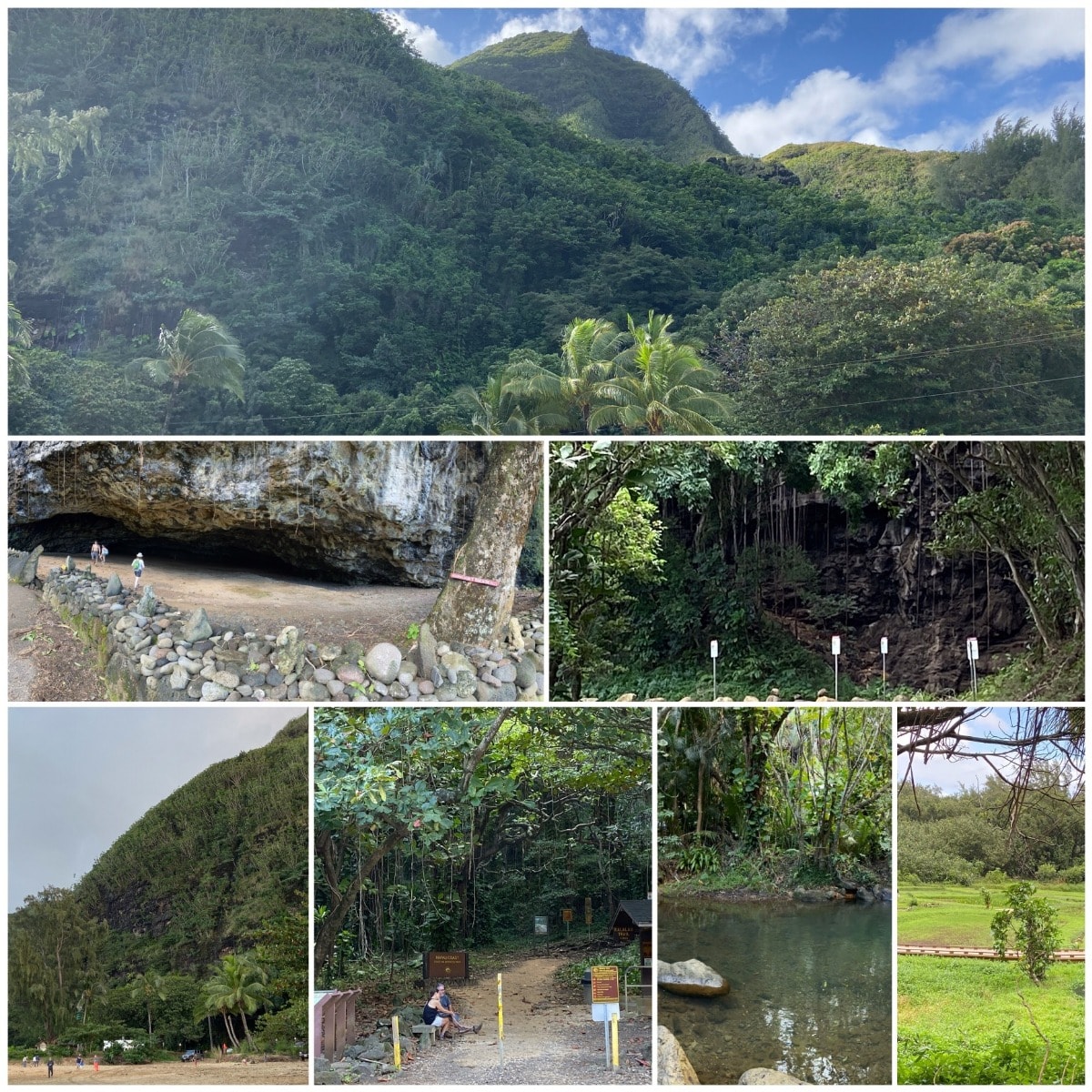 I started back on the road (aka Kuhio Hwy) on the lookout for falling boulders And taking the precaution of walking On the side opposite the cliff face. After walking a few minutes I came up on one of the caves that are a feature of rock face at the base of the mountain looming above. A little further on i came across the cold pond ive visited many times having taken a dip on many an occaision, but not on this day, so i continued on. my net stop were the Lumahali Gardens, a wonderful display if hawaii's fauna and flora, and an important research station that not only documents the natural history of kauai but also conducts research into sustainable agriculture as the native hawaiians practiced for millenia. i felt that i was walking on a road back in time before modernization reached the island. Continuing on I reached a stretch of the road and gazed back towards the mountains along the road I'd just come from and took a moment recall the journey I had taken through the North Shore of Kauai and its past.